WE are that spark! 
A reflection on this moment (and video!) from our own Chris Good, inspired by our song "On the Other Side.""The deeper the darkness the more the world needs your light.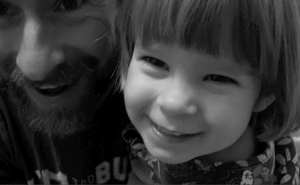 Today, my offering is a simple song of encouragement & commitment. A video expression of pure love between parent & child. I'm keenly aware of my own privilege, aching for those who deserve these precious moments of carefree joy & safety no less than I do but are targeted because of the color of their skin, their country of origin, or their religious belief.
I've been keeping my daughter extra close these last few weeks. As if somehow my loving embrace can extend out across the miles to wrap up all of those parents and children so cruelly separated from one another..."  (to read the full statement click here)  WATCH VIDEO HERE
Mutual Kumquat Reunion/Finale Show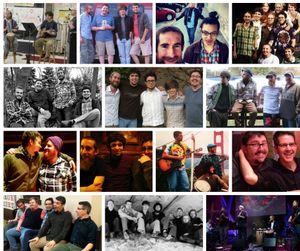 Many FWTW supporters will know that Friends with the Weather has deep roots with the band, Mutual Kumquat, where Seth & Chris first honed their songwriting chops & in recent years, first collaborated with David. Big news recently announced from the MK family. From the band's official statement: 
"After 18 years of adventures, friendships, and music making, we are officially sending Mutual Kumquat on it's way with one final, very special reunion concert: Mutual Kumquat Finale Concert!! (Song & Story Festival)...The finale concert will truly be a one of a kind experience featuring 7 MK players representing the entirety of the 18 year history: Seth Hendricks, Chris Good, Drue Gray, Ben Long, David Hupp, Jacob Crouse, and Ethan Setiawan. READ MORE HERE
Thanks to all who came out to support our June tour!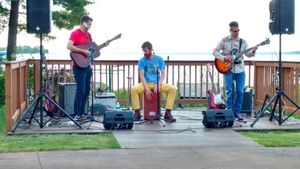 Upcoming FRIENDS with the WEATHER tour dates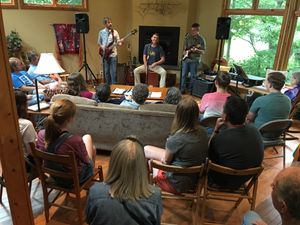 August 24-26: Holler Fest / Frog Holler Farm / Brooklyn, MI
September 1: Songs of the Pines / Camp Pine Lake / Eldora, IA
September 21-23: Earthwork Harvest Gathering / Earthwork Farm / Lake City, MI
September 29: Manchester University Homecoming / N. Manchester, IN
Catch up on our "Behind the songs" series! 
Check out great deals at our online store!!
Many thanks for your continued support of Friends with the Weather! 
Chris Good, David Hupp & Seth Hendricks
To download the track "On the Other Side" for free, go to https://friendswiththeweather.com/dl and enter the code abcd-1234